Eco Slots are the most eco-friendly times you can choose when booking a cleaning service with us.
We've taken a number of factors (from route planning, congestion and production times) to calculate which available slots will produce the least carbon emissions.
If you are flexible with regard to your collection and delivery time, simply look for slots with the "Eco" icon and select them when booking an order.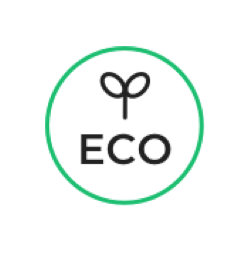 Not only does this allow you to make more environmentally-friendly choices with us, it also ensures the cleaning centres and logistics are running as efficiently as possible. It's a win-win situation!